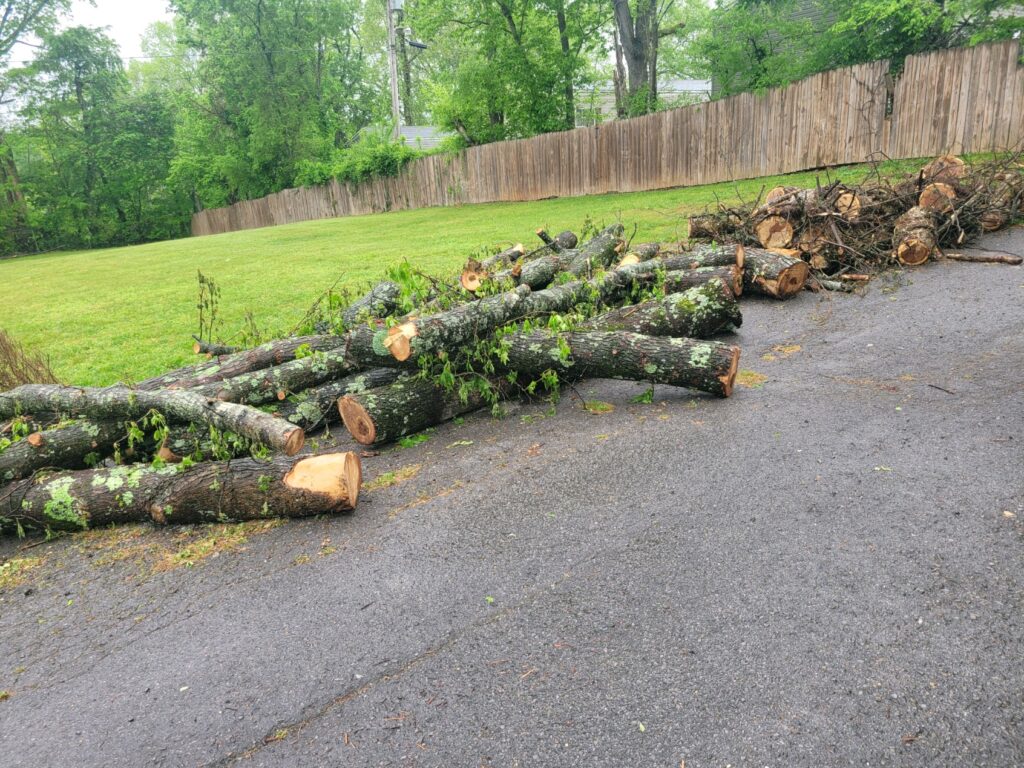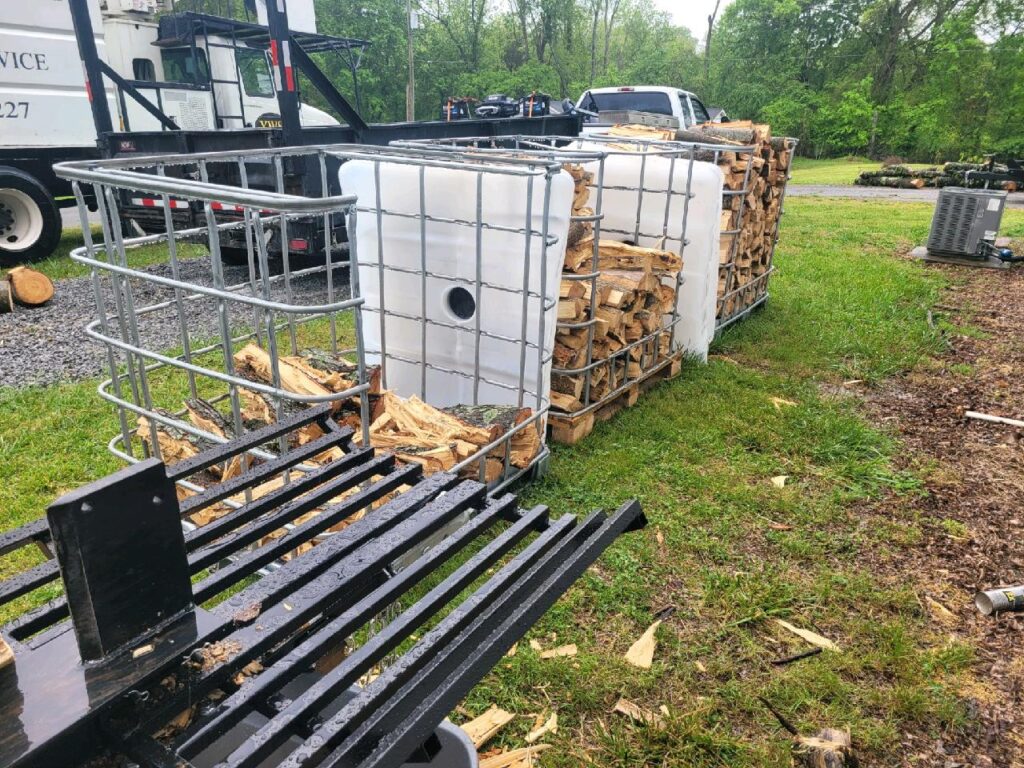 We have started processing firewood! We take trees that would otherwise be headed for the dump and recycle them into firewood.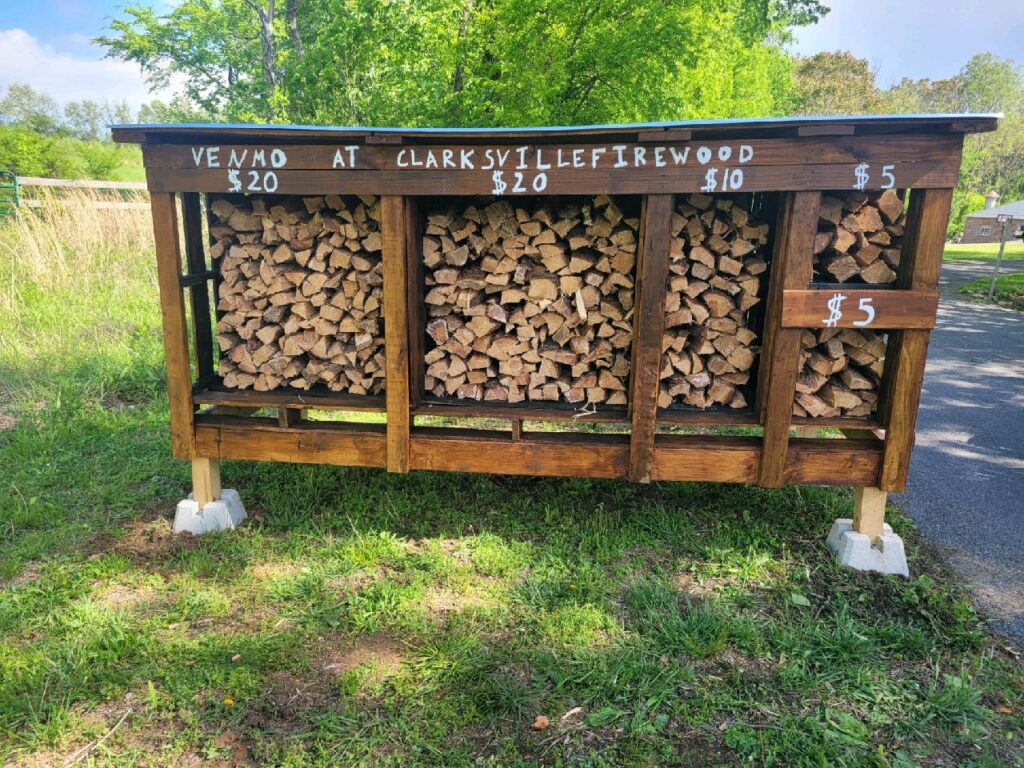 We are excited to announce that we have our firewood stand set up! Our stand has various amounts of firewood. From that spontaneously planned fire in the firepit to a weekend campout around the fire. Send us a text at 931.494.3227 for the address. Our firewood stand is self serve, pay cash or via venmo. If you are looking to stock up and need a larger amount than our firewood stand provides, look at our firewood totes.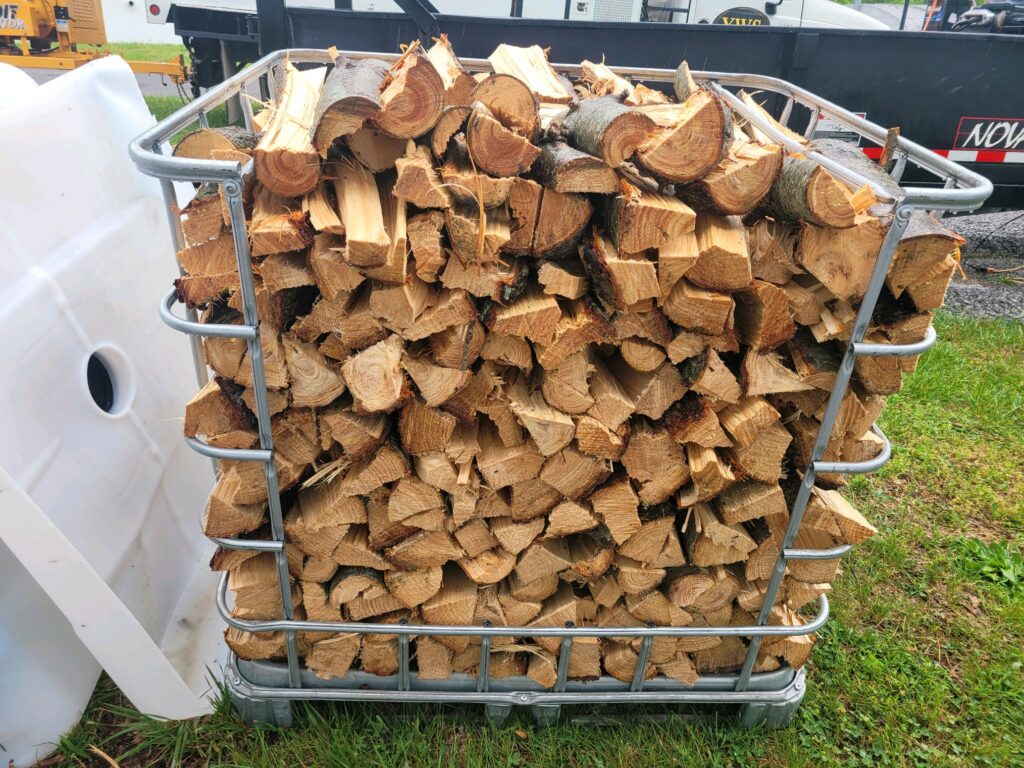 We sell firewood by the tote! Firewood pieces are cut into 16″ lengths and sold by the face cord. Totes are categorized by type of wood depending on availability. Give us a call to see what we have in stock.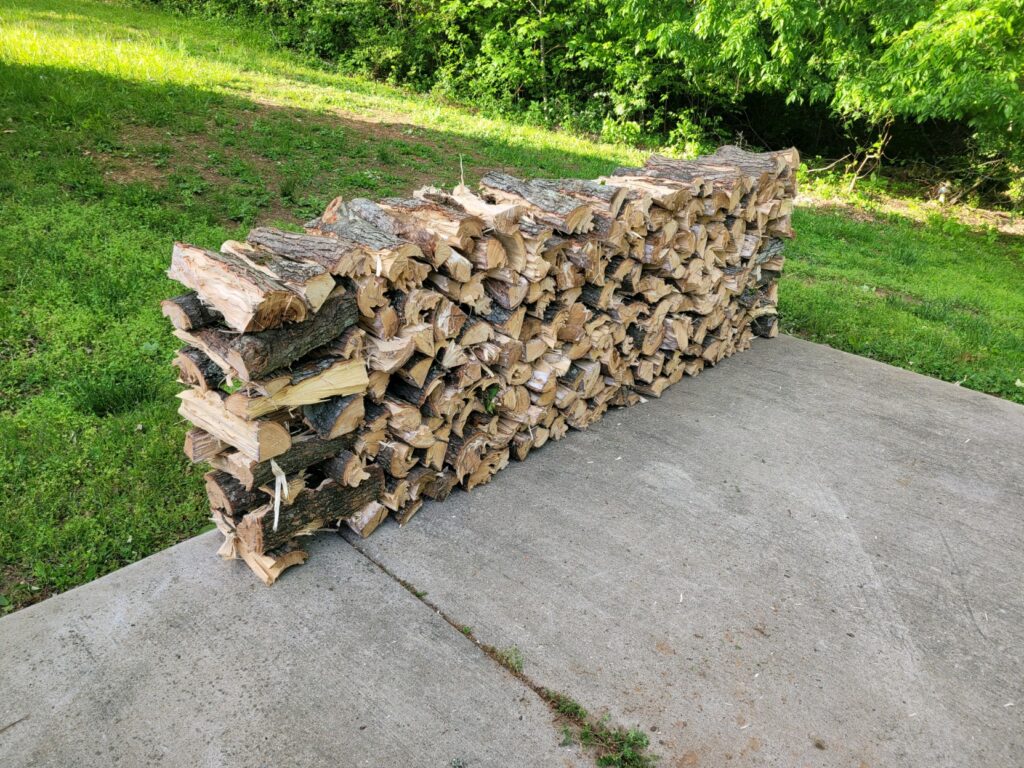 We offer delivery and stacking of the wood for an additional fee. Delivery is limited to Montgomery County, TN.